Home > Areas of Interest > Surrey Web Design
Surrey Web Design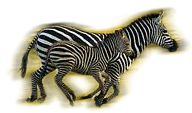 Based in Surrey, Gyre is well placed to offer web design services to a large part of England. Our in-house web designer has been designing web sites for over 8 years. Although Gyre is primarily a software house, we recognise the importance that a good web design plays in the whole web experience, so a great deal of care is taken not only in the software application design but in the look and feel of your site too.
Web design is an essential aspect of any good web site. Good web design combined with Gyre's excellent web development and programming skills can put you in a far superior position to your competitors. Based in Surrey, we are well placed to design sites for customers all over England.
Gyre is a software house, which means we create our own bespoke software, designed specifically for your needs. Our solutions can either "bolt on" to your existing applications, or operate as separate, standalone tools. We employ an in-house web designer, but frequently work with external web design agencies too. If you're looking for a flexible, committed and skilled technology partner then don't be shy, contact us today. For more information, visit our Services Section.
See also: web design London.