Home > About Gyre Technology
About Gyre Technology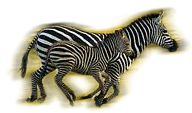 Gyre Technology specifies, designs, implements, deploys and supports networked software applications. Each application is tailor-made to the your requirements, and is designed to give you the competitive edge over your competitors that is so important in today's new economy.
Gyre is based near Guildford in Surrey, UK. We were established in September 1999, originally being based in Cambridge and moving to our current location in early 2002. Since formation, we have found a firm footing within the Web Applications and E-commerce markets.
At Gyre, we talk to our customers. Every solution is designed and specified in accordance with your desires. We are happy to advise you on issues where you are unsure or where we feel you can derive greater value from your investment.
To assist you further, we offer a comprehensive consultancy services. This means we can assist you in realising the business benefits offered by bespoke software solutions before any larger commitment is made on your part.
Some Quotes
"I have employed Gyre Technology on a number of projects, latterly on the architecture design phase of a significant Microsoft .NET based web application. I have found the professionalism and knowledge of Gyre personnel to be particularly pleasing."
Simon Parry
Project Manager, Information Services
Reed Business Information
"Gyre Technology has twice helped by building affordable websites with great functionality. Mark Sweeting's ability to listen to and understand our business needs, then transform them into technical solutions, is a great asset."
Andrew Rogers
Editor, PersonnelToday.com
Reed Business Information
Our commitment
You will find that we work very closely with you, ensuring that the specification, design, implementation and deployment of our solution meets perfectly with your needs. The whole process is as efficient as possible, and we are committed to giving you the best service possible.
Some recent projects
Just Gambling - a gambling news and tips web site.
ezmp3 - easy mp3 download - a music web site for downloading mp3 files.
BritBlog.com - the British Bloggers Directory: a hierarchical web directory.
HR Directors' Club - networking opportunities and quality information for the UK's most senior HR executives.
Interim HR Today - a recruitment site specialising in Interim Manager HR jobs.
justalumni - one of the most flexible solutions available for managing your alumni via the web.
For more information about Gyre Technology or any of the products and services offered, please contact Jenny Thomas using this contact form.